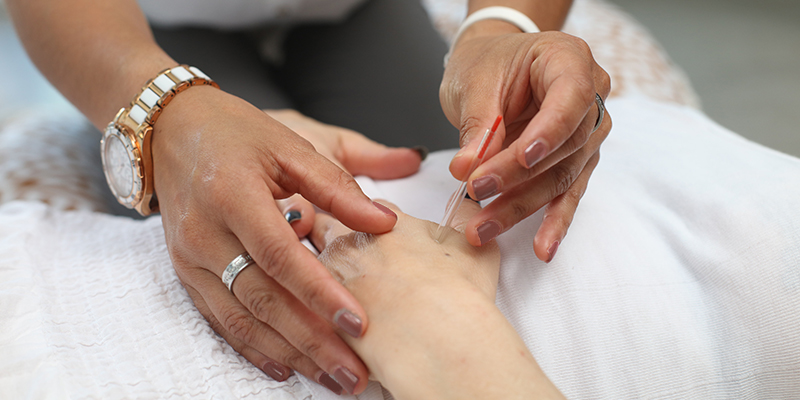 Acupuncturist: Why You Need to Buy Injury & Health Insurance
If you are an acupuncturist in Quebec, you enjoy providing a valuable healing service to others and the independence that comes with being self-employed. It can be very rewarding to do what you love while choosing your own balance between work and personal life.
Along with that independence and increased job satisfaction come such responsibilities as paying for your own health care and dental costs that are not covered by public health plans.
SCORE Financial Services offers group insurance to acupuncturists to fill that gap for expenses that are not covered under a public government health plan, with unique coverage designed specifically for members of the Association of Acupuncturists of Quebec (AAQ).
Acupuncturists Injury Insurance
As an acupuncturist, you may wonder what would happen if you experienced a serious, critical injury, soft-tissue damage injury or even disability. SCORE Financial Services offers group or individual insurance providing coverage for Health, Dental, and Injury that protects your income and family. This insurance is offered in collaboration with Edge Benefits.
Injury Insurance provides coverage that would allow you to pay business and personal expenses in the event that you were temporarily unable to work. Injury insurance provides many benefits such as income and lifestyle protection as well as protecting your business overhead. Disability insurance provides you with an income if you are unable to work due to an injury or illness, with benefits paid as a percentage of your income.
With Injury Insurance protection from SCORE Financial and Edge Benefits, you can receive benefits based on your Net Earned Income or on your Gross Business Revenue, based on how you get paid. A monthly benefit based on your past income is then paid to you during your disability as you get back on your feet. You may also consider additional insurance in the event of the unexpected diagnosis of a critical illness, an unfortunate accident, or even travel medical insurance to complement this coverage.
Extended Health Insurance
Extended health care insurance provides valuable coverage to acupuncturists with many advantages such as tax-deductible premiums and $1,000,000 coverage in travel insurance. Claims reimbursements are deposited automatically in your bank account to keep everything simple!
Your insurance specialists at SCORE Financial Services can help you understand your coverage options to make sure your premiums are made tax-deductible as business expenses. Insurance options include:
Health coverage including (or not) dental
Options available for individuals ages 18-69, covered to age 75
Single, Couple or Family rates available
Extended health insurance coverage for acupuncturists also includes coverage for professional services such as:
Massage therapy
Physiotherapy
Psychologists
Acupuncture
Chiropractic care
Podiatry
Osteopathy
Speech therapy
Naturopathy
You may also enjoy coverage for:
Medical services (diagnostic and lab tests, dialysis equipment, etc…)
Emergency travel
Glasses and contact lenses
Ambulance services
Accidental dental
At-home care
Medical supplies (orthotics, compression stockings, etc.)
Prescription drugs (supplementing RAMQ's public plan)
Studies show a rising cost of health care in Canada, with the average Canadian household incurring more than $2,250 for out-of-pocket medical and dental expenses each year. The self-employed are particularly vulnerable to spending more on health care costs than salaried employees. Unexpected medical bills and prescription drug costs can derail the budget of a self-employed individual.
SCORE Financial Services appreciates the commitment and entrepreneurship of small business owners, the self-employed and those in the healing community such as acupuncturists. We offer solutions to protect your health, income, and financial future.
If you are an acupuncturist in Quebec, buying insurance, such as injury insurance, can help you protect your income and family. SCORE Financial is there to help you select the perfect type of insurance for your needs. Contact us today to schedule an appointment with one of our experts.