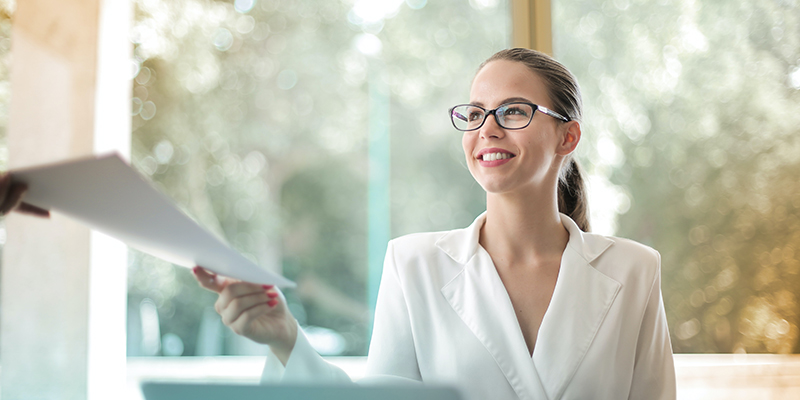 Why Choose Third Party Administrators for Benefit Plans
You may have heard about Third Party Administrators and wondered what advantages, if any, they could provide to your company. Third party administrators help to manage your company's group benefits, particularly health and dental claims that are typically self-funded. One example of a party like this is the Johnston Group, with the program Maximum Benefits, which is an Administrative Services Only (ASO) program designed for business with 35 or more employees. SCORE Financial Services is an authorized representative for Maximum Benefits. We work for this product with Johnston Group, one of the founders of the Third Party Administrator Association of Canada (TPAAC), and a platinum member of Canada's Best Managed Companies. In addition to administering Maximum Benefits, the Johnston Group is responsible for the administration of the Chambers of Commerce Group Insurance Plan.
Companies are always concerned with attracting and retaining key, valuable employees with desirable benefits packages, while keeping their costs low and minimizing surprises.  Using a TPA can provide valuable advantages which help companies to reach these goals.  For example, Maximum Benefits gives the employer control with options to select different insurers for various benefits, and the flexibility to decide which benefits should be self-funded or fully insured.
Advantages of Third Party Administrators
There are many advantages to using third party administration for benefit packages. Read on to find out more about their specifics.
Access to Top Insurance Companies
Third party administrators help you get access to the top insurance companies in the market, making it easy to place your benefit packages with the insurer best suited to your needs.  Maximum Benefits will obtain quotes for your various benefits from the leading insurance companies.  You can have confidence in the level of service and reputation of insurers working with Score Financial, Maximum Benefits and The Johnston Group.
Choose the Best Insurer for Each Benefit
If you offer group health, life, dental, short-term or long-term disability insurance, using a third-party administrator such as the Johnston Group through Maximum Benefits allows companies to pick and choose the best insurer for each individual benefit.  With easy access to the market, they can identify the best company that provides the "maximum benefit" for each insurance program, with only one enrollment form needed. You can also add additional benefits such as Critical Illness, Prescription Drug and Best Doctors Plans.
No Need to Re-Enroll Employees
Shopping for group insurance plans can be a daunting task when different companies require different application forms. Employers can become frazzled when it comes to getting all the various forms back from employees.  However, with Maximum Benefits, you only need one enrollment form for your employees, and there is no need to re-enroll when switching carriers.  This is a huge time-saver for the employer, alleviating the burden of distributing, collecting and submitting all of the various forms.
With Maximum Benefits' third party administration, it becomes possible to adjust your plan as needed without completing more paperwork.
Self-Funded Assistance with Stop-Loss Protection
We can help you to decide which benefits, if any, should be self-funded, and we can assist you with determining the appropriate Stop-Loss protection. Traditionally, insurance companies consider premiums as a prepayment of future claims. However, sometimes companies would prefer to have better control over their funds. With self-funding benefits, this is possible, because employee claims are paid from the company's budget, instead of from the insurance company. Of course, this type of plan comes with an element of risk. If the amount of employee claims is within the company's budget, they are able to be paid, and the company will get to keep the surplus. But what if employee claims are higher than what is in the company's budget? This is where Stop-Loss comes in. It reduces this risk by referring claims over the predetermined limit to an insurance company for processing. In this case, the Stop-Loss limit is similar to a high deductible.
Lower Administration Costs
With Maximum Benefits TPA, expenses are reflected only as a percentage of claims.  Clients pay for only paid claims rather than estimated premiums. There is no cash advance required, which is typically the case with other third party administrators. On the other hand, if an insured person claims an amount that is over the Stop-Loss level, the company will not be billed, nor will there be an applicable fee (the Stop-Loss insurer will directly manage the following claims). Expenses are never charged for claims exceeding the chosen Stop-Loss level, making the competitive pricing structure of Maximum Benefit advantageous over services provided by other TPAs.  With them, you receive a claims report before spending any money.
Full Service Administration
The Johnston Group is a TPA providing group benefit services to over 35,000 businesses and 150,000 employees nationwide, with over 30 years of experience in administrative capabilities. Additionally, Maximum Benefit can be combined with Payworks, an online payroll, human resource and time management service to more than 10,000 companies across Canada.  Employee information is integrated seamlessly to eliminate errors.
Employees are provided with personalized booklets that describe the insurance programs and the administrative benefits.  Clients are assigned an account representative who works directly with them to resolve issues without being forwarded to a call center.
Score Financial is an Authorized Representative of Maximum Benefits
When considering using a third-party administrator, be sure that the TPA is not just a broker in disguise, charging additional TPA fees. Score Financial can help you to decipher your options and explain the differences between TPAs.  Third party administration is not just for large companies, we can help you evaluate these plans, providing guidance on when an ASO or fully-insured program from a TPA is right for you.
Let us show you how employers are taking control over their benefit program with any combination of self-funded or fully insured group insurance programs.  Enjoy flexible options with comprehensive benefits including:
Group Health Insurance
Dental Insurance
Prescription Drug Coverage
Critical Illness
Best Doctors Services
Employee and Family Assistance Plans
Optional Life Insurance
Voluntary Accidental Death and Dismemberment (AD&D)
Eldercare Select
Score Financial helps employers to analyze benefits and costs associated with these insurance programs and many other retirement and financial planning services. We assist employers in offering a comprehensive benefit program and will explain the advantages of TPA services such as easy enrolment and re-enrolment (either on paper or online), dedicated account service reps and simplified billing.
Score Financial is an independent broker providing professional benefit and retirement planning services which help employers offer maximum benefits to employees at the best possible costs.  We adapt our services to the specific and unique needs of each client.  Contact us today to learn more about the many advantages of third party administrators with Maximum Benefits and The Johnston Group, as well as many other provides we represent.