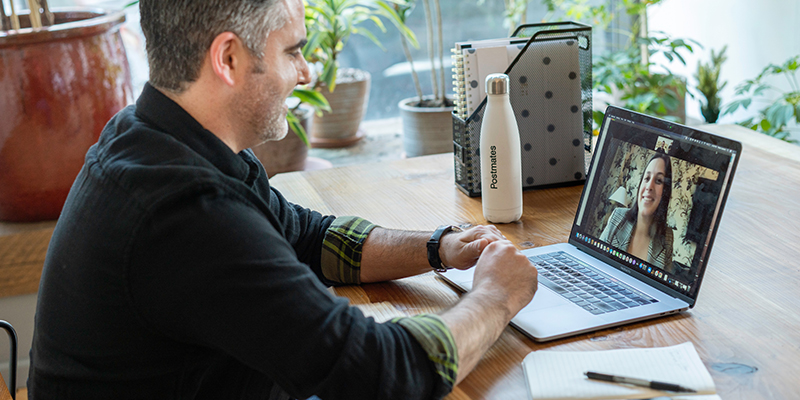 5 Chamber of Commerce Group Insurance Benefits You Should Know About
Whether you are looking for the best group insurance for your employees or considering changing yours, you may not be aware of all the benefits a group insurance plan can offer.
All insurance companies have their own particularities but finding the right mix of benefits is easier when you choose a group insurance plan like the Chamber of Commerce Group Insurance Plan.
More Than Drugs, Dental and Vision Benefits for Your Employees
When you want to entice top talent to your company, you offer more than excellent salaries. Many candidates are looking for flexible schedules, opportunities for professional growth, and appealing benefits packages.
Health, dental, and vision insurance all provide valuable benefits to aid employees in receiving the care they need to stay healthy. However, there are additional benefits for employees that complete the Chamber of Commerce Group Insurance Plan you should be aware of:
EAP (Employee Assistance Program)
Your employees are your greatest asset. Each day they come in and perform their duties to ensure your customers are cared for. Sometimes they deal with problems that may lead to absenteeism, poor performance, or disability claims. The issues facing one team member can transfer over to others as they must 'pick up the slack'. It can cause problems with motivation and morale for everyone.
An Employee Assistance Program (EAP) gives you and your employees the help they need to mitigate struggles before they escalate. Your staff can expect confidential, one-on-one counselling with a psycho-social, financial or other professional. With the right help, they can navigate through their challenges successfully.
Best Doctors
Facing a grave illness or injury may leave your employees with more questions than answers. They may question their physician's diagnosis, or their doctor may need an expert opinion.
The Best Doctors program connects your employee and their attending doctor with a world-renowned specialist to get additional assistance with an existing diagnosis and treatment plan, without having to travel. Dependents and sometimes, even extended family may qualify for this benefit, as appropriate within your group insurance plan.
See an example below on how Best Doctors can help.
Expert Second Opinion – Best Doctors from Teladoc Health
Telemedicine
Sometimes getting a consultation with a doctor in a reasonable amount of time can be difficult. It is possible that a patient may not be able to secure an appointment with their physician within 48 hours of their call.
Utilizing Chambers Plan's Telemedicine service, included with each Extended Health Benefit, gives your team the opportunity to speak with a physician via phone or an app across Canada or the United States. Additional benefits to Teladoc include 24/7 access to telemedicine, reduced wait times, and high-quality care from Canadian board-certified and licensed medical doctors.
Supporting Business Owners Too
As the owner of a small or medium-sized business, many components of your company rest on your shoulders. It is important to protect your company in case of difficulties and to surround yourself with people you can trust to guide you through your growth.
Chambers of Commerce Group Insurance Plan understands the challenges that small business owners may face and offers services to assist them. This is why they offered the following benefits as part of their Chambers Plan:
Business Assistance Service (BAS)
There are times when companies and self-employed people need the assistance of an expert in accounting, counselling, law, and human resources. It may not always be financially feasible to book a one-on-one consultation.
That's where the Business Assistance Service (BAS) steps in to enable access to expert advisors, free of charge. You can look forward to help with absenteeism management, human resource coaching, management services, and Chamber's trademarked Healthy Business Bookmark. You can get the business support you need, wrapped up in this comprehensive benefit.
Business Overhead Expense (BOE)
A sudden illness or injury of a business owner can be devastating to a small or medium size company, especially if you generate all your company's sales and revenues. Utilizing a benefit like Business Overhead Expense (BOE) assists in covering the fixed expenses of your company while you are away because of a disability for an extended period of time.
Some of the business expenses covered include mortgage or rent, utilities, phones, taxes and licenses, equipment costs, corporate car leases, and professional services like bookkeeping. You can recover easier and with peace of mind knowing that you have help to keep your company going.
Choose the Best Benefits for You, Your Employees and Your Business
Start your research into insurance plans by speaking with the team at SCORE Financial Services about the Chamber of Commerce Group Insurance Plan. We specialize in providing benefit options that aid your employees and company. We work with small and medium-sized businesses and the self-employed to institute group insurance plans and third party administration to meet your unique needs.
Offer a full benefits plan encouraging your valuable staff to remain faithful while ensuring your company is attractive to new talent. SCORE will work with your business to develop and integrate a group insurance plan fitted to your employees needs and your organisation's goals.
In addition to the benefits listed above, we offer many different group options like life insurance, additional health insurance, dental, short and long-term disability, critical illness, and living benefits and offer group retirement planning services.
You have unique requirements for which we have personalized solutions. Let's work together.
Contact us today to discuss your needs and find the right solution for your business and employees. For more information, visit our Group Insurance Plans page.