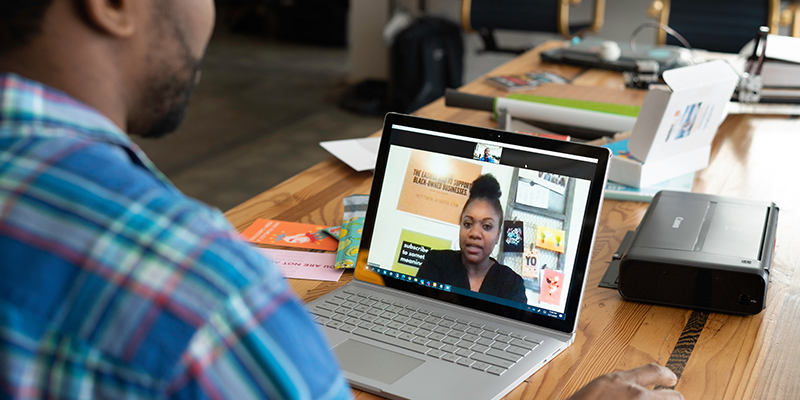 How EAP Programs Can Help Your Business and Your Employees
Finding the best benefits for your company requires some research, but more importantly, it requires careful consideration of your employees and their needs. How will your group insurance plan deliver the right support and assistance for your employees and their families?
You can choose from many options for health, dental, and vision plans. One area that your business can gain extra appreciation from your team and aid your bottom line is to choose an Employee Assistance Program (EAP). This benefit is growing in popularity as a choice option for new candidates and existing employees alike.
As more and more Canadian companies are taking full advantage of this type of benefits plan, here is a quick overview to help you understand how EAPs work and why they are beneficial to your employees and your company.
What is an EAP Programs?
EAP stands for Employee Assistance Program and is an employer-sponsored benefit program that gives employees extra support in different areas of their lives. The goal is to provide teams with confidential, professional counseling, along with advisory services.
The network of professionals includes psychologists, addiction specialists, family counselors, legal and financial advisors and so much more. The biggest benefit is the confidentiality your employees can expect while experiencing personal struggles and difficulties.
Learn more about Group Insurance Plans
How EAPs Benefit Companies and Their Employees
There are many benefits that your company and your employees can expect from an EAP program built into your group insurance plan. Here is a list of the most important ones.
Benefits for Your Business
Your employees get the support they need. An employee who is experiencing personal difficulties may struggle to perform their duties. An EAP can give the additional support they need so that they can handle their personal and professional lives without jeopardizing their employment.
You may see increased employee morale, productivity, and job performance. When you have team members suffering from personal dilemmas, such as a divorce or substance addiction, their quality of work may suffer. This can reduce productivity and affect their job performance. This may also affect your company's bottom line. After accessing EAP services, you may find your employees' work productivity significantly increase.
There may be a reduction in employee absenteeism. Personal problems often bring with it time off from work. Encouraging your employees to utilize your EAP will often result in a reduced number of sick days used. You may even see savings in health insurance premiums over the course of time (

read more below

).
Potential reduction in employee turnover and associated expenses. Employees want to know their employer's care. Setting up an Employee Assistance Program speaks volumes to your team as it indicates your company cares for their personal well-being. Many will want to stay with the company longer, and it is much less expensive to keep good employees than to hire and train new ones.
Reduced healthcare and disability costs. Continually stressful situations harm a person's physical and emotional state. This can leave them in vulnerable positions that drive them to making choices that may cause injury. An EAP mitigates this by helping reduce sickness, injuries, and potential workers' compensation costs.
Fees are fixed.

Traditional health insurance bills you a premium based on your actual claims.

Your health insurance premiums will not be affected since an EAP is not considered a medical claim for your business.

You could eventually pay less for your health insurance by also subscribing to an EAP!
Benefits for Your Employees
Much needed support for your employees and their family. Sometimes it is difficult to get the support needed when faced with a serious illness or other issues. Families need to know where they can turn during difficult times. An EAP does this for them with opportunities for counseling and other professional services.
Pre-emptive help to resolve issues before they get too serious. Early intervention for addiction or the early stages of an illness helps the family and their health.
Access to a full network of professionals. We can all benefit from a comprehensive list of referrals for situations like alcoholism, emotional problems, mental illness, family and financial issues, and more. An EAP will give your employees the referrals they need.
Highly confidential consultations. One item that may hold staff back from using an EAP is the fear of their boss knowing they have a problem. They need not worry as they will be treated with the utmost respect and confidentiality.
Learn more about the Chambers Plan Employee Assistance Program.
Choose the Best Benefits for Your Employees from SCORE Financial
Build the best group insurance plan when you choose SCORE Financial Services. We aid small to medium-sized businesses with their coverage plans that assure they protect their employees with the benefits they deserve. Win over your team when you show them you care about their well-being, by instituting an EAP.
Don't let your team's personal struggles affect their work. Empower them to take their health and those of their family into their own hands. The team at SCORE Financial stands by to assist you with establishing a group insurance plan that best serves your employees' needs.
If you need assistance in putting together an Employee Assistance Program as part of your group insurance plan or would like to get more information about it, please feel free to contact us.