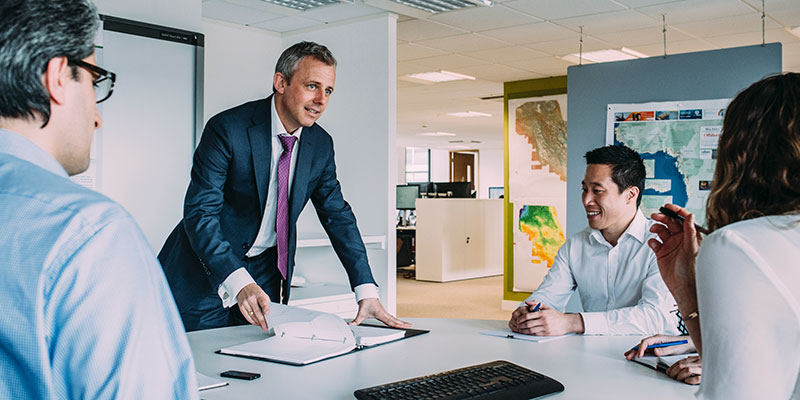 Know Your Options for Supplemental Group Insurance Plans
There are many types of group insurance plans that provide supplemental insurance for your employees, and go way beyond basic health insurance benefits. As a business owner, HR director or manager, it can be overwhelming to understand all the various supplemental group insurance plans available and the value they provide. Once you explore your options you may realize that you can offer some fantastic benefits to your employees.
In addition to basic group health insurance plans, supplemental insurance policies may include:
Supplemental health insurance
Additional life insurance
Dental
Short Term Disability
Long Term Disability
Critical Illness
Living Benefits
Employee Assistance Programs (EAP)
Supplemental Group Health Insurance Plans
Determining the best health insurance benefit options for your employees is one of the greatest challenges facing business owners. It is a balancing act finding a plan that offers the benefits most desirable to you and your employees that falls within your budget. Read our article on Why Choose Chambers of Commerce Group Insurance Plans, for help with deciphering the many options available to business owners, and read more to learn about the many options available with supplemental insurance.
In addition to finding the best basic health insurance plan for your employees, there are many options for supplemental group insurance plans that employers should be aware of. Many of these group plans can be fully funded by the employees that choose to take them, at zero cost to the employer.
These supplemental benefits will cover expenses not covered by a typical group or Government plan, and can provide added value to your employees that sets you apart from other employers. Learn your options with supplemental group insurance plans to attract and retain the best employees, and provide added protection to your current employee group.
Supplemental health insurance coverage provides benefits in addition to an existing policy that may have limited coverage in specific areas. Some additional group health insurance options include:
Paramedical Practitioners Coverage
this includes coverage for specialized services including those provided by: Chiropractors, Acupuncturists, Registered Massage Therapists, Podiatrists, Psychologists, Speech Therapists and other providers which are typically required to be licensed in their field. While your basic plan may include coverage for some of these services, it can be quite limited with the number of allowed visits and annual maximums.
Coverage and maximum benefits allowed vary widely within different health plans, supplemental health insurance can help to offset the costs to employees with these specialized services.
Prescription Drug Coverage
Prescription drug coverage is a major component of any health plan. Show your employees that you care about their health with a customizable prescription coverage plan that can be tailored based on factors including deductibles, types of drugs covered, drug plan maximums, and employee reimbursement options.
Emergency Medical Travel Insurance
may be included and could be very important to employees that travel abroad, especially if they have ever had a health emergency while in a foreign country. Benefits may include Emergency evacuation, translation services, and returning children to their home or returning rented vehicles.
Additional coverage included in supplemental group health insurance plans include benefits for medical supplies such as hearing aids and custom orthotics, eye and vision coverage, and benefits for semi-private and private hospital rooms.
Supplemental Dental Insurance
A supplemental dental plan includes added benefits for dental procedures such as crowns, inlays, dentures and veneers. Orthodontic services may also be included for some group insurance plans.
These supplemental health and dental options may be customized or combined to provide comprehensive added protection to your employees, spouses and families.
Supplemental Life Insurance
Life insurance is a valuable benefit to employees, providing financial support to loved ones in the event of their death. Help your employees with their estate planning by offering affordable life insurance.
New plans may offer guaranteed enrollment with no medical underwriting if initial sign up is during the open enrollment period. This is advantageous to employees that have suffered a health crisis making individual life insurance practically unaffordable.
These plans can be fully funded by the employee through payroll deduction, making this a nice benefit to offer at no cost to the employer.
Accidental Death and Dismemberment (AD&D) provisions are automatically included in the Chambers group insurance plan, providing additional benefits when the unexpected and unthinkable occurs. Supplemental life insurance may also be available for spouses and dependents with a limited maximum benefit amount.
Living Benefits
Living benefits are also referred to as accelerated benefits, paying a death benefit early in the event of catastrophic or terminal illness. When diagnosed with less than 12 months to live, policy holders can receive the remainder of any death benefit. Rules may vary among plans, and any remaining benefit is paid to the named beneficiaries upon death.
Short Term Disability (STD)
Short term disability insurance provides weekly income to those experiencing a disabling event leaving them unable to work, typically applying only to the first 6 months of a qualifying event. The weekly indemnity amount is dependent upon average wages, based on a percentage of gross income with maximum capped amounts.
A disabling event can leave employees with no resources to cover basic necessities. Short term disability coverage helps to cover the gap until an employee is able to return to work.
Long Term Disability (LTD)
Long term disability insurance will pick up where short term leaves off if an employee is unable to return to work for an extended period, typically kicking in after the first 6 months. LTD provides peace of mind to employees dealing with an extended health crisis, allowing them to focus on their health and recovery.
Employee Assistance Plans
Employee Assistance Plans are becoming much more popular as employers are realizing that supporting employees through difficult times has several benefits in addition to the employee's mental well-being.   EAPs are proven to increase employee morale and productivity, reduce employee absenteeism, turnover and all costs associated with losing valuable employees.
EAPs provided by the Chambers Plans provide confidential and personal counseling with trained and licensed psychosocial professionals.
Critical Illness
Critical illness plans provide assistance to employees that become seriously ill and are unable to work. When a major illness or injury strikes, employees with critical illness coverage can have some peace of mind during a life-threatening health crisis, knowing that they can afford basic living expenses and medical costs.
Chambers Plans offer Critical Illness insurance with lump sum payment options and no medical underwriting.   If your employee is diagnosed with a critical illness such as Alzheimer's, Heart Attack, Kidney Failure, Loss of Limbs, Multiple Sclerosis, Stroke, Paralysis and many other critical health conditions, a critical illness plan could be their saving Grace.
Why not offer these additional benefits to your employees, and improve morale, loyalty, and your employees' financial future?
SCORE Financial Services has over twenty years of experience providing solutions to business owners for group health insurance plans and supplemental group insurance plans. Contact us today to speak with a knowledgeable insurance specialist for a no obligation consultation on how we can provide insurance solutions for your business and employees.