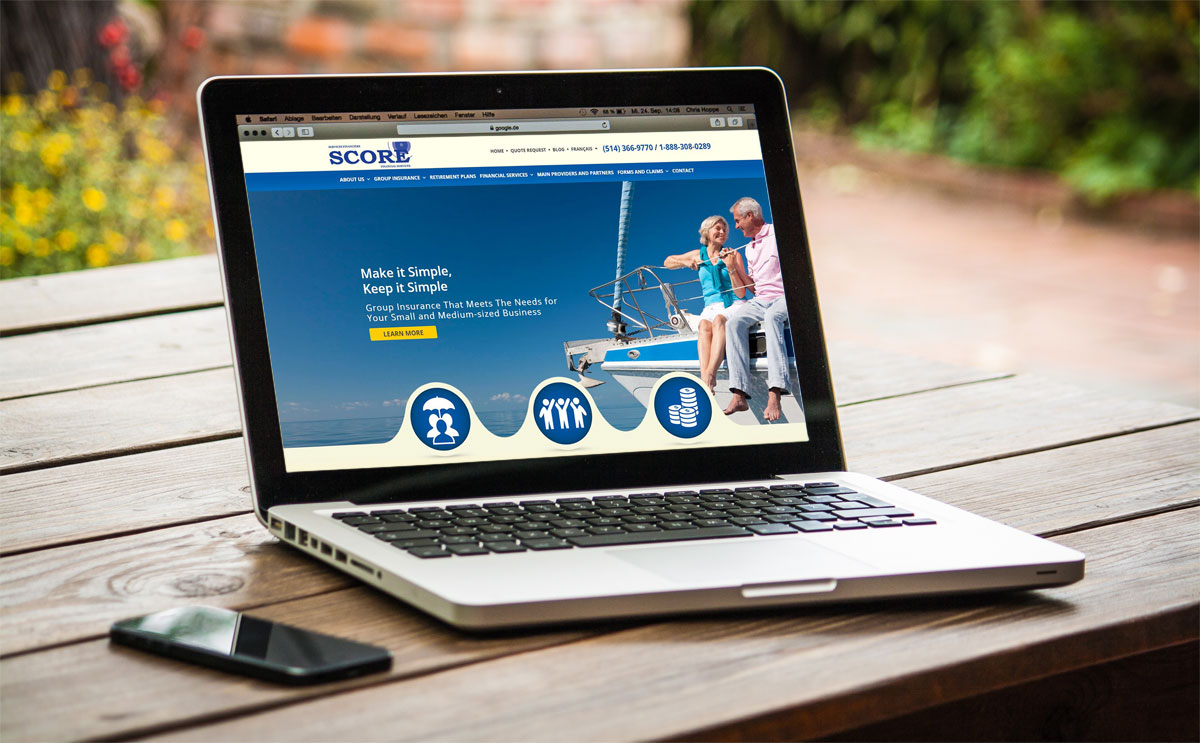 Announcing The Launch Of Our New SCORE Financial Corporate Website
After months of hard work, we are pleased to launch the new Score Financial website beautifully designed with you in mind with fresh imaging, simplified navigation and a responsive layout on all platforms or devices.
As we always strive to "make it simple, keep it simple", we wanted a website that truly represented this objective by providing new and existing customers easy access all of the information that they need.
If you would like to know more about what we do, you can find information on group insurance, retirement plans and financial services. Learn more about the insurance companies that we work with in our main providers and partners page.
To further our dedication to our customers we have provided them with easy access to claims forms and information from their insurance company. New clients will find all of the information they need regarding plans as well as the application forms that they will need to be insured.
SCORE Financial Services is an authorized advisor for the Chambers of Commerce Group Insurance Plan in Quebec and Ontario.
As authorized advisors representing the Chambers Plan employee benefit program, Canada's #1 plan for employee benefits, it is important that we provide the most comprehensive information regarding the plans offered. We have dedicated a page detailing the benefits of the Chambers of Commerce Group Insurance Plan which also includes important links for existing employees, administration and new clients.
We will continue to expand our resources by regularly publishing articles on our blog regarding the most up-to-date industry related information.
We look forward to staying connected!
For more information please feel free to contact us today!