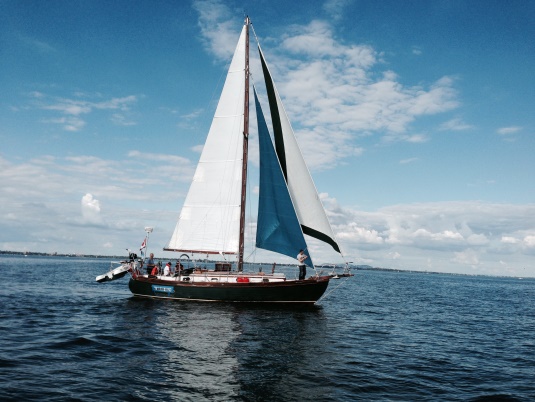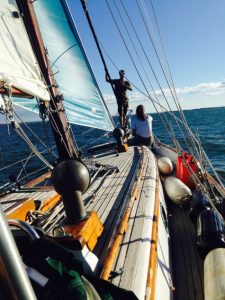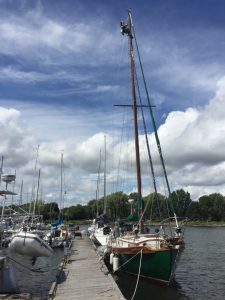 Last year, aboard the Ki Douar-nevez, the team at SCORE Financial Services was a proud participant at the Sperry Challenge, to sponsor the Association Québécoise de voile adaptée (AQVA). We successfully raised over $1,000, and this year, we plan to go even further with a goal of $2,500 for their BNI Challenge, hosted at the Royal Saint-Lawrence Yacht Club in Dorval.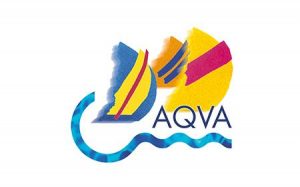 The AQVA is a non-profit organization that has been helping sailors since 1998. Their mission: "To enable people of all ages with mobility impairments, including very severe ones, to increase their quality of life, to become active and to reintegrate in the community by means of sailing". One of their greatest fundraising events has been their annual challenge.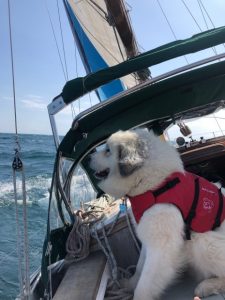 As the newest member of the SCORE Financial team, even first-mate James is preparing for the race. While he is very busy running his Instagram, @james_the_insurance_dog, he is even more excited about helping out this worthy cause.
To donate, please click here: https://www.canadahelps.org/en/charities/association-quebecoise-de-voile-adaptee-a-q-v-a/p2p/Patrick-Hureau-Ki-Douar-Nevez/