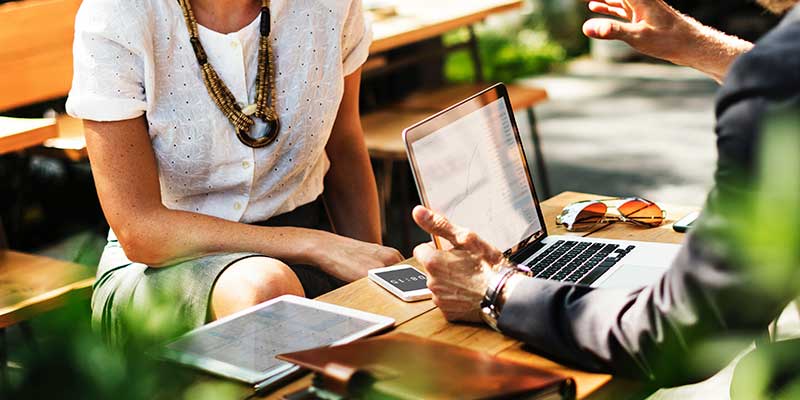 Why It Is Important to Get a Second Opinion Before Selecting a Group Insurance Plan
Are you deciding on a group insurance plan, but don't know how to choose the right one? Along with working with your primary insurance broker and weighing your options, a second opinion provides value before you need to make a final decision.
A second broker isn't there to dissuade you but to help with any details that may have been overlooked. When considering a group health insurance plan, it's important to consider all of the factors in order to provide your employees and their families with the care they deserve.
If you have any questions about your group insurance plan, or if you would like to schedule a meeting to discuss your options, we invite you to contact us today. It's our pleasure to answer your questions and help you with your unique situation.
Second Opinions Offer Clarity
Insurance brokers can help evaluate your needs and offer different policies. However, with the help of a second broker, you're gaining a unique perspective.
When evaluating multiple options, make sure you compare the same coverage, as some insurance companies might change the premiums, price, or terms. To help you out, we've highlighted features that may differ between plans:
Global health protection for all members and families, including travel insurance
Prescription drug costs and coverage percentages
Semi-private hospital rooms, ambulances, and nursing care
Paramedical services, including chiropractor, massage therapist, or podiatrist
Major dental benefits, such as crowns and orthodontics
Periodontal and endodontic services, including root canal and dentures
Short-term and long-term disability
Life insurance or living benefits
By getting a second opinion on a comprehensive plan, you can ensure that you get full coverage based on your business needs. With the support of an extra insurance professional, your employees and their families will be better taken care of due to the careful consideration of all parties involved. 
Lower Costs Without Settling for the Cheapest Option
Simply judging a health plan by the cheapest option is a critical mistake when evaluating what is best for your business. A second opinion can spot holes in a plan that looks good upfront but becomes more costly down the road.
For instance, paying less in premiums and settling for a high deductible is beneficial when everyone is lucky enough to stay healthy. But when the opposite happens, specialist appointments, medications, preventative care, or emergency help can increase costs exponentially.
When selecting a group insurance plan, children, young couples, and seniors have different medical concerns, and their options may differ. In order to maximize the needs of your business, consider options such as:
Available subsidies or tax credits
How affordable the premiums are
What are the actual needs of the families, and is something specific necessary
Are there subsidies or reimbursements available
What medications are covered on the prescription drug list
Having a second broker evaluate your plan is a great way to maximize your benefits and save money. Since brokers don't work for insurance companies, their knowledge and experience will work for you, and you can have the best group insurance plan for your employees.
Not All Brokers Are Experts in Every Area
A second opinion helps ensure that all of your options and potential benefits are covered. You won't miss out on anything caused by a lack of knowledge in a certain area. The advantage of having a secondary broker is that their knowledge and experience might bring to light something that another group insurance broker overlooked.
Just because an advisor might not be a specialist in a specific area doesn't mean they're giving bad advice. As much as a second opinion might catch something that was missed, it will also help clarify any aspects of the group insurance plan that you were unsure of.
A second opinion will help you gain confidence in your choices for selecting a group insurance plan that's right for you and your business. By doing everything in your power to improve your options, you'll get a quality and cost-effective group insurance plan that you can proudly give to your employees.
We Provide a Valuable Second Opinion for You
Contact us today to talk to our representatives, ask any questions you have, or to schedule a meeting. It will be our pleasure to answer your concerns, help you with your unique situation, and provide valuable assistance in your group health insurance plan selection.