Chambers of Commerce Group Insurance / Johnston Group
We are authorized advisors representing the Chambers Plan employee benefit program. We prefer working with the Chambers of Commerce Group Insurance Plan for small to medium size companies in various areas of eastern Ontario and Quebec. Their plan covers over 30,000 businesses and lets you control the coverage and costs. In addition to custom coverage it is easy and affordable. The plan consists of life insurance and you can add medical, prescription drug, dental, disability income, critical illness, business overhead, retirement savings, employee assistance, even "Cost Plus" top up benefits.  Every plan includes Best Doctors services.
They have:
fast, accurate claim payment
outstanding service and support
simple administration (manage your plan online, if you prefer).
Here are 10 great reasons to choose the Chambers of Commerce Group Insurance Plan:
No Minimum Firm Size
No Industry Restrictions
Guaranteed Approval
Guaranteed Renewable
Rate Stability
Not-for-Profit
Outstanding Service
Fast, Accurate Payments
You Choose the Coverage
You Control the Cost
If you are the administrator of the company and an existing client, you can administer your plan online with access granted to you as a plan manager. Accessing https://www.my-benefits.ca/ allows you to find:
Access to add, remove or modify an employee
Adjust wages
Obtain a copy of your invoices or a summary of premiums and benefits
Calculate payroll deductions and taxable benefits
And many more
If you are an employee, with your certificate number, an e-mail address, you can by the https://www.my-benefits.ca/ web site proceed:
Tracking your personal claims (whether they have been made by direct payment card or by your mobile phone application, or by your computer)
Make claims online
Consult your benefits booklet
Reorder or reprint your claim cards for drugs, dental or other benefits such as travel insurance,
Obtain valuable health advice
And more
New Clients Forms:
Information: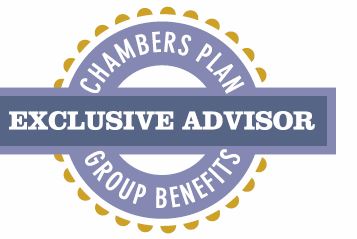 Looking for a second option or just wondering if you can do better?
We are here to discuss your needs and find the right solution for your business and employees