Third-Party Administrators Insurance in Canada
A Third-Party Administrator (TPA), better known as Administrative Services Only (ASO), only processes insurance claims and other aspects of your group benefits plans. Third-Party Administrators insurance in Canada could be highly beneficial for medium-sized and large businesses due to their lower administrative costs and the customization they offer as compared to traditional insurance plans.
The Johnston Group offers one such TPA: The MAX Administrative Services Only (MAX ASO) program. This program gives you the flexibility to select your benefits and insurers, as well as choose between self-funding or being fully insured. MAX ASO is for businesses with 35 or more employees. SCORE Financial Services is an authorized representative of Maximum Benefit.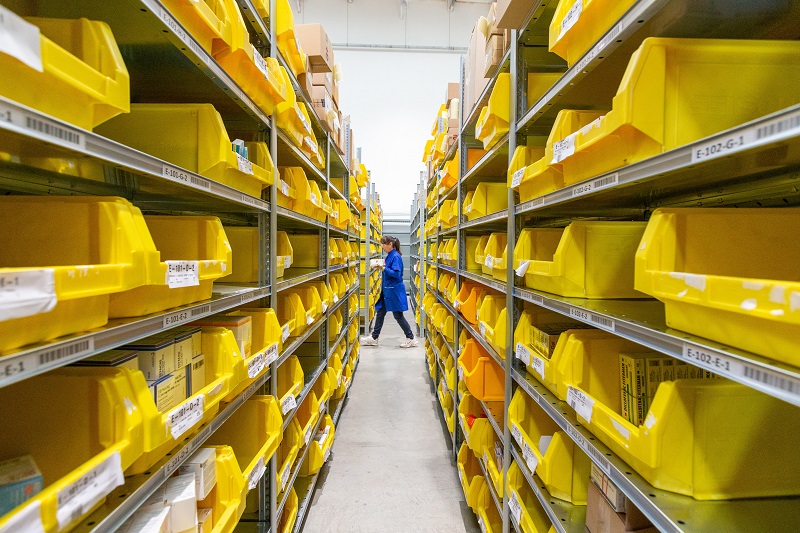 Difference Between Fully Insured &

Administrative Services Only (ASO) Plans
There are two types of insurance – A traditional, fully-insured plan or an Administrative Services Only (ASO) plan.
A fully insured plan is funded through the payment of non-refundable premiums. You pay a monthly premium for the upcoming plan year for your employee benefits. At the end of the plan year, if the program pays less benefits than expected, the insurer realizes an underwriting gain, which is not typically refunded to you. If the program pays more benefits than the insurer anticipated, the insurer assumes an underwriting loss, but you will most likely see a significant hike in the premium in subsequent years.
An ASO plan treats claims as expenses. You retain a certain amount of funds in your business account and only pay IF and WHEN a claim occurs. If there is no claim, you have that much less expense and you can potentially ensure that the annual premium hikes are not significant.
Note: The claims adjudication process is the same in a traditional fully insured program and an ASO plan. In the latter, you hold the cash needed to fund the benefits.
Advantages of MAX ASO Third-Party Administrator
Cost Control
Unlike other ASOs, MAX ASO does not require upfront funding. By assuming some financial risk, you enjoy the savings of a favourable claims experience rather than letting the insurance realize an underwriting gain. If the claims are higher than expected, their Honest Stop Loss coverage takes care of any expenses that go over the threshold that you set and protects the financial integrity of your plan from catastrophic health claims. A one-time excess expense event does not usually affect long-term rates. Hence, the impact of any shortfall in funding would still be significantly less than any rate increases that take place under a fully insured plan. Essentially, your business will realize cost savings on MAX ASO due to the transparent and lower administration costs, and the elimination of insurance company profit and risk charges.
Plan Flexibility
With MAX ASO, you have endless possibilities for plan design. This is your plan: you dictate the terms. Whether it is deductibles, co-insurance, included benefits, or exclusions, you can tailor every aspect of the plan to meet your specific business needs and budget.
MAX ASO is portable by seamlessly transitioning from one insurer to another behind the scenes for better rates. No need to go to market and make changes yourself every few years! For your employees, nothing changes. All the interfaces and touchpoints remain exactly the same as before. Basically, they get to keep the same benefits cards, call the same helpline number, and use the same my-benefits interface online.

Improved Cash Flow
In traditional insured plans, a portion of the fully insured premium is held by the insurance company as a required reserve for future claims. MAX ASO does not need you to establish a float to run your ASO program. Instead, you maintain and control the reserve funds and pay MAX ASO only after they have paid out the claims directly to your employee. Typically, they send you a bill for the claim cost (interest-free), transparently stating the administrative fee. With MAX ASO, your ability to retain the funds in your own account and pay only for the benefits you use (when you use them), ensures that your business earns interest on this money, instead of an insurance company.

Efficient Plan Management
With a highly transparent approach, MAX ASO pays claims quickly and accurately as they come in while billing you on a weekly basis. You and your advisor will have access to all the necessary information to monitor your plan, along with the flexibility to control many of the plan's features and dynamics. They also provide Monthly Utilization Reports that offer in-depth trends and information regarding your group's coverage, claim patterns, and more. With MAX ASO, you have greater insights and control on managing and controlling the costs of your employee group benefits plan, as well as the design and features of your plan.
Proudly Administered by Johnston Group
Bringing you the most comprehensive benefits of third-party administrators insurance in Canada, MAX ASO from Maximum Benefit is administered by Johnston Group, which provides services to more than 30,000 businesses and their employees. Johnston Group has been recognized as one of Canada's 50 Best Managed Companies every year since 2001.
The program caters to small companies with a minimum of 25 employees, as well as large companies with several thousand employees. Plans includes health, dental, prescription drug coverage, Teladoc Medical Experts® services, Critical Illness, Travel Medical Insurance, Employee and Family Assistance Programs, Optional Life, Voluntary Accidental Death and Dismemberment (AD&D) plans, and more.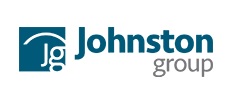 Looking for more information on the MAX ASO offering? SCORE Financial Services, authorized representative for Maximum Benefit, can help. Let our friendly and knowledgeable team help you take control over your group benefits program through a combination of self-funded and fully insured group insurance programs. Get in touch with one of our qualified professionals today.
Looking for a second option or just wondering if you can do better?
We're Here for You. Let's Talk.
Contact us to discuss your needs so that we can find
the right solutions for your business and employees.