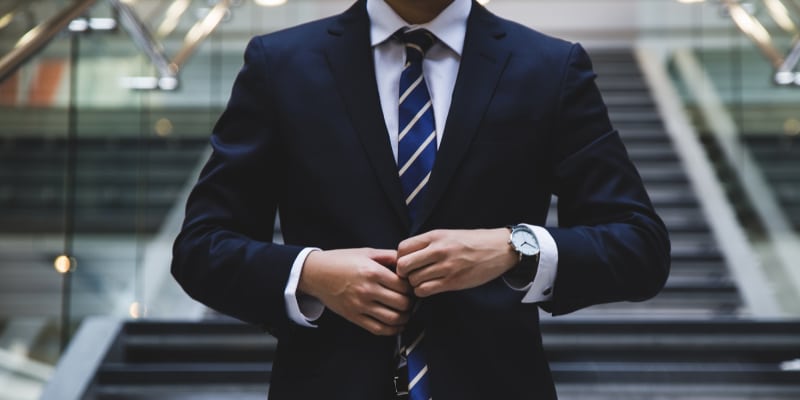 5 Things to Consider Before Selecting Job Benefits for Your Employees
Having strong employee benefits is a feature that is common to all good companies, and for a variety of reasons. Not only can you hire from a more diverse talent pool when you have a good employee benefits plan, but you'll also be adding value to the employees that call your company home. Of course, there are many different factors to consider when constructing a group benefit plans.
Along with improving the quality of employees' lives, a good benefit plan will foster a sense of community while boosting morale throughout the entire company. From the employee's point of view, knowing that you have reliable benefits in most situations life presents, gives peace of mind. Because you feel like you and your family will be taken care of if something unexpected were to happen you can concentrate on your work and on your daily life.
For employers, providing excellent work benefits feels like contributing to the community in a meaningful way. You then feel a sense of pride knowing that the plan you put in place makes a real difference in your employees' lives. Moreover, you will also benefit from a good group insurance plan as employees increase their faithfulness to your company and hence reduce turnovers.
HR managers and business owners need to evaluate their organization and some of the realities of their workplace before deciding on a work benefits plan that makes sense. Here are five aspects to consider before landing on the job benefits plan for your employees.
1 – What Your Employees Want
Since one of the goals of providing employee benefits is to add value to your employees' lives, it's always a good idea to consider what they most want in a benefits package before making the final decision. Among the most common "wants" that employees ask for is dental care (including orthodontic if they have children), eye care, and paramedical services (such as massage therapy, chiropractic, acupuncture, and physiotherapy). Cheap premiums or no premiums at all are also typically on the wish list, and that's to be expected!
It's easy to get swayed by such demands since employees are key contributors to keeping the business running. HR professionals and business owners need to look at the big picture. There needs to be a balance between employees' wishes and what is sustainable in case of a difference between the two. That's not to say their requests should be ignored, but there is a need to balance.
2 – What Your Employees Need
Sometimes, wants and needs are jumbled and confused. If you only listen to what employees want in terms of employee benefits, you may end up doing them a disservice in the end. Quite often, employees fail to consider the possibility that they may need to go on disability or may need long-term drug treatments for injuries or health conditions. While having a full range of paramedical services sounds great, it should not be at the expense of providing real help for serious situations.
Another issue is using up non-emergency or non-medical services due to the fact it will affect the level of premiums in the future. While alternative therapies are nice and useful to include, if overused, it can create trouble in properly managing the plan. That's why determining what the employee needs must be put up against what they really want. There might sometimes be glaring differences and adjustments may be necessary.
3 – How Much They Are Willing to Pay
It's no secret that employer contribution helps a lot when it comes to creating group benefits plans. In fact, many employees wouldn't be interested in having benefits at all if it meant their employer would not make some sort of contribution. The key is to determine what type of financial load the employees are willing to take on before assessing the extent of the coverage.
It's also important to decide if the coverage is going to be a condition of employment or if they have the option to opt out.
In Quebec, it is a condition of employment as per RAMQ rules. Keep in mind, if participation is optional, you must make the employees aware of the consequences of opting out the coverage. They need to be made responsible for the impacts of their decision by signing a clear waver.
4 – Which "Real Risks" You Should Protect Against
Since the whole point of insurance is to protect against something that could happen but hasn't yet, you need to have a realistic view of the kinds of benefits you want to include in your plan. Some of the employee benefits that should be included in any good plan are:
Basic Life Insurance
Basic life insurance is something that must be included in every plan. Typically, employees will have a standard level of coverage or an amount that relates to his or her salary, and will include accidental death and dismemberment coverage. It will also include coverage for the employee's dependents
Short-Term Disability
This benefit would be for the owners since they are not covered under EI or CNESST or for categories of employees with above the average income, as government benefits are usually fairly restrictive.
Long-Term Disability
Long-term disability coverage should be part of every employee benefit plan because it's the only way to get affordable coverage with guaranteed issued amounts. It's essential to have reliable money coming in so that you can keep paying premiums, maintain your other benefits and take care of living expenses. Remember, as long as there is money coming in you can pay the bills.
Strong Medical Coverage
Medical coverage in a good group benefits plan can include some paramedical services, plus between 70% and 80% drug coverage. It will also include, for all members and their family's services such as semi-private hospital rooms, ambulance costs, nursing care, eye care, travel insurance and more.
Basic Dental Coverage
Dental coverage needs to be part of your employee benefits, but usually, basic coverage works fine. It should cover regular cleaning every year and any fillings or extractions that are needed. It's possible to increase dental coverage if the need arises. Basic services are usually enough for 80% of the workforce.
Employee Assistance
This one generally refers to mental health and emotional health issues that could impact job performance, and it is a significant benefit to include in modern workplaces. Some of the services offered in employee assistance programs include counselling for family issues, marriage or relationship problems, work-related stress, legal or financial problems, substance abuse issues, gambling problems, and more. This service is usually offered to the employees and their dependents.
Critical Illness Coverage
If the budget permits, this type of coverage makes a lump sum available if the employee becomes critically ill with one of a predetermined list of health conditions. Some of the most common include cancer, stroke, heart attack, kidney failure, Alzheimer's, and chronic lung disease. It is usually preferable to add such a benefit than to increase the life insurance offered.
5 – Which Insurance Provider to Use
Which insurance provider to use is another significant consideration before selecting job benefits for your employees. With this decision, there are a range of different questions to ask and factors to think about before making a final choice. Some of the things to keep in mind include:
Do the plans provide more than just competitive pricing?
It's always wonderful to find an employee benefits plan that offers low prices, but sometimes they are priced low because they lack many of the other aspects of an effective plan.
What happens to the premiums when it comes renewal time?
Sometimes with low-priced benefits plans, the premiums will shoot up when it is time to renew, so this is something that you need to watch for. Having to change insurance carrier has indirect financial impacts that are often forgiven such as loss of time for the department or person that has to deal with the new setup and management of the plan, for the employees that will need help with a new platform and deal with it during working hours…
Are the plans adjustable and flexible to meet our needs?
Being able to make changes when needed is a strong selling point not to be taken for granted when searching for a benefits provider. Find out how flexible the various plans are and then decide if they are right for your organization. There are numerous ways to make a plan flexible for a limited and controlled cost.
Is the benefits plan you offer sustainable over a period of years?
Once you have signed on to a benefits plan that makes sense and everyone likes, you'll want to know if it is sustainable into the foreseeable future. That means the benefits themselves, and the employer/employee contributions.
What type of experience do you have as an employee benefits plan provider?
Proven results are always something you want to see, especially when they have been sustained over a number of years. Ask about their experience, read reviews, and get as much information as you can before making your final decision.
Once you take these five things into consideration, you'll have a much better idea of what type of job benefits will work best for your workplace and for your employees moving forward. At SCORE Financial Services, we have over 25 years of experience providing both employers and employees with group benefits plans that add value to everyone involved.
If you are a business owner or Human Resources professional and you would like to start a new employee benefits program or improve upon the one you already have in place, feel free to contact us today for more information.